Informations
regarding
ARTUS-V12
engine
Even in my youth ...
... I interested myself with internal
combustion engines and like many as i
am also screwed into this age on my
lightweight motorized bicycle. In year
2007 my friend Ralf be presented a self-
built V12 engine with air cooling. I was
so much impressed that I have released a
video of it on YouTube.
The feedback for this
video was so awesome.
I decide to build a new
and better V12 engine..
I received comments and messages from
around the world, partly to tens of
thousands of visitors romped daily on my
website. Now I would like this
enthusiasm back for a V12 engine and a
new better ARTUS V12 engine introduced
to selected persons of you the
opportunity to give not only to be
spectators.
The ARTUS-V12 motor is
a miniature designed
engine of the ...
... known engine with 12 cylinders. The
displacement of one cylinder is 17cc the
whole engine has a displacement of 204
cc. The ARTUS-V12 engine is a real V12
engine with oil lubrication and liquid
cooling. Designed for applications where
are Importand, low-vibration, sound and
visual appearance.
Since 2009 I have been
working on this project.
You, who are interact just now with this
project are special for me. Because
without you there would not exist this
project. Because there are many who
were interested in the ARTUS V12 caring
started this project. Whether you a
ARTUS V12 engine for the showcase for a
vehicle, a boat, a plane or whatever
need my goal is the series production of
the ARTUS V12 engine enable.
The question of the
price ...
... for such an engine I would not answer
today. What would you appreciate what
value such a motor is. Consider the
precision of the engine and what you
have for a benefit of owning a real V12
engine. The ARTUS-V12 is produced by
current manufacturing methods in
several individual steps. Subsequently,
the assembly and testing is carried out.
Quality control and development ensure
that the motor current developments will
be adjusted. For this you get a V12
engine with worth-warranty. A reliable
engine with "wow" effect.
© Weitzel-Modellbau 2016 - 2019
The plan is a modular
design, that means ...
... oposite other small engines that
ARTUS-V12 is individually adaptable.
Clutch, gearbox, hydraulic drive,
propeller gear, compressor, carburetor
or injection may be considered
individually when ordering. We want the
world smallest real V12 petrol engine
with liquid cooling in mass production
manufacturing.
When asked whether
there is the right time
for ...
such a project is, I have to say. Gasoline
engines will be available in a few years
only in classic cars and therefore I would
like interested people with smaller
budgets the opportunity to give this
wonderful art of experience. A smooth
and nasty V12 engine gives a very
different experience than an electric
motor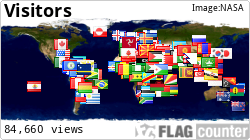 A V12 engine for RC model
making and all other
conceivable applications.
The third V12 prototype is in progress
preview
Hello, next year I'm planning
create a PATREON channel
so that my most loyal fans immediately updated
about current News to be informed and not wait
until the website has been updated.
Furthermore, videos are ad-free
Prepublished. And a closer contact
will be possible.
I belive in to provide better service for you and
for me: i do Generate revenue to the ARTUS-V12
project finance.
What are Patreon?